Cloud Adoption For Business – How To Get Started And Best Practices
Cloud adoption is one of the most critical trends for businesses today. With the rise of enterprise cloud adoption, the speed at which new cloud services are being developed is unprecedented. This is good for businesses looking to get off the ground and be more productive, but it also creates a problem. It's hard to keep up with all the new cloud services and how they can help you grow your business.
For organizations that are still wary of making the switch or are trying to make sense of the cloud, we will look at some of the best practices when migrating to the cloud.
Best Practices in Adopting Cloud Solutions
Moving to a cloud program is a significant technology shift for any company. Conversely, public cloud solutions require businesses to invest in the required skills, knowledge, and processes for ongoing operations.
Below are some of the best practices that can help you streamline the adoption of cloud solutions for your business –
1. Understand Your Specific Cloud Business Case
Before moving to the cloud, it is important to understand where your business is today and where you want to be in the near future. Many tasks can be accomplished with cloud solutions, but figuring out if you want to build an application on the cloud or are looking for more places to store data is the key to getting the most value out of cloud service adoption.
2. Curate and stick by a robust Cloud Adoption Strategy
A well-planned strategy for cloud adoption will make implementation easier with lesser risk. It is important to consider some crucial aspects before building an extensive approach to cloud adoption across an organization. These are the organization's day-to-day operations, employees, governance strategy, and platform security.
For driving advancement and growth, you will need to leverage various business applications.Cloud services are based on your need in the as-a-service model, creating a scalable use of services to support your business growth.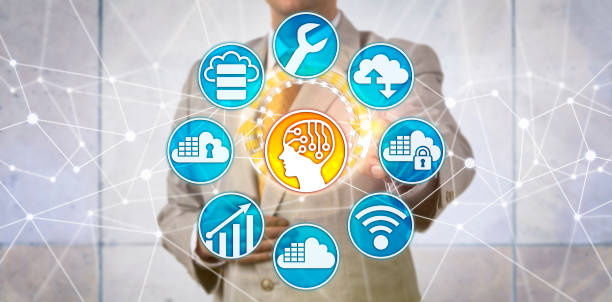 3. Work Out the Financial Details
Migrating to the cloud is as much an economic decision as a technical one. Thus, ironing out the financial details well in advance is important. Determine if public cloud service or on-premise cloud infrastructure is the right choice for your business. Then compare the costs for both by working out the total number of users using the cloud solution within the organization. This is critical as most SaaSsoftware's are sold on a per-user basis.
Also Read The Technology Trends that Will Dominate the Next Decade
4. Training and Educating Employees on Cloud Solution Usage
Making cloud education easily accessible to your employees is a pivotal aspect of ensuring smooth cloud adoption in your organization. This step can determine the success or failure of your cloud adoption strategy as the users/ employees are the ones who will perform day-to-day operations using the cloud solutions.
There are many low-cost ways to sustain continuous learning for organization-wide cloud adoption. E.g., online communities and local meetups offer ongoing training, cloud education modules on YouTube, and free education available on websites of various cloud service providers.
5. Create a Powerful Cloud Security & Governance Policy
Increasingly, many small and medium-sized enterprises are embracing cloud solutions. However, there is a great need for proper data governance policies and robust cloud security to help protect their valuable data.
The best way to bolster your security is to enlist the services of cloud security experts. From simple tactics such as using virtual private networks to encrypting a database or setting up firewalls, these strategies will help you reduce any risk of your sensitive information being compromised. This will help your business manage growth better, remove wastage and establish various processes for long-term optimization.
6. Select a Single Workload & Automate
Instead of pivoting your entire company towards cloud services all at once, it might be a good idea to take a small, measured approach that allows you to concentrate on one specific aspect of your business and prove its worth. Additionally, it is recommended that you automate aspects such as configuration, provisioning, and management of your cloud-based infrastructure to save time and operating costs.
7. Leveraging the Expertise of a Professional Cloud Service Provider
Cloud adoption for businesses can be challenging. For any company looking to move to the cloud, there are various important factors they need to consider. Hiring a professionally qualified and experienced cloud solutions partner can help reduce hurdles, gain crucial insights, and improve the overall delivery process, giving your business a smooth transition towards cloud services.
Summing Up
Cloud technologies are bound to transform the way business's function and interact with customers. It capacitates better economies of scale a higher level of performance, and it gives your company more freedom in terms of its IT resources. It is best to adopt cloud services at the earliest to leverage the benefits they can provide to your business.