Outsmarting the Algorithm How to Think Like Google and Boost Your SEO
Nowadays, everyone uses search engines like Google to find helpful information. That's why websites must implement best practices that allow search algorithms to accurately understand the true value of their content.
This guide will discuss those practices that would enable websites to gain search engine exposure. It will also cover techniques like keyword research, content structure, link building, and community participation that can be implemented thoughtfully without compromising quality or experience.
Before we get into how to outsmart algorithms, let's understand what they are.
Table of Contents
Understanding Search Algorithms
It helps to first develop a solid understanding of search engine algorithms to correctly approach website optimization. Google and other search engines try to display the most pertinent pages for any query, in general.
But how do they decide what is useful? To determine a page's authority and relevance on various topics, algorithms examine hundreds of parameters, including keywords, backlinks, site speed, and user behavior. To understand what each site covers, they index this data.
Based on optimization signals, keywords, and pages are quickly matched during a search. But algorithms consider more than simply keywords; they also take into account things like recently published, in-depth material, reputable links, and faultless user experience.
To effectively meet customer wants, Google is constantly improving its algorithm. To match user intent with genuinely useful resources, SEO services must master ways to deal with shifting standards while maintaining their emphasis on this. This is crucial as Google's algorithm is continually flooded with new content which affects the outcomes of preexisting SEO tactics.
How to Boost Your SEO
The following are best practices to boost your SEO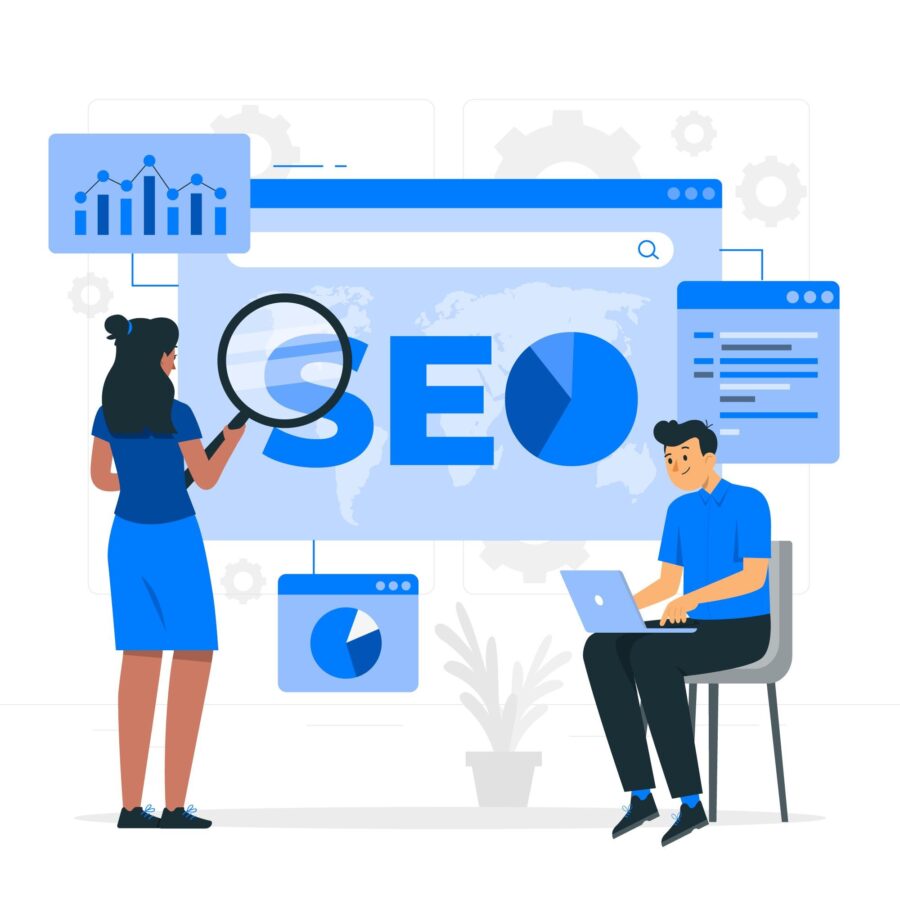 Creating Quality Content
Google wants to link users with useful stuff when it comes to content. Quality is therefore essential for SEO Google performance.
What defines quality? Complete responses that address users' demands rather than sites with poor sources. Keyword-focused themes, reliable sources, a reader-friendly writing style, interesting details like photos, and actual depth over flashy frills are hallmarks.
Also Read Why SEO Trends Matter for the Success of Your Online Business?
Keep in mind that search is interactive; for users to participate, the material must add value. Self-serving pages are rarely successful. To gradually develop knowledge, concentrate on themes with a strong keyword component, practical solutions, and detailed viewpoints.
Your content conveys signals about competence when you create pages with users and Google in mind. As a fundamental SEO technique, spend time investigating and creating valuable, reader-focused content.
Optimizing for Visibility
Careful keyword research lays the groundwork for both on-page and off-page optimization. Tools like Keyword Planner reveal high-intent terms to target across articles. Readers and algorithms appreciate naturally integrated keywords versus overstuffing.
On-page elements, including headings, formatting, and internal linking, help readers and engines better understand topics at-a-glance. Quality, readable content spreads insights instead of manipulation.
Just as valuable is community participation through industry blogs, social platforms, and respectful guest posting. Providing insightful comments develops meaningful connections over time when done without direct promotion. As familiarity and trust build, opportunities for natural links will follow.
Remember, links offer the most weight from expertise within niches. New relationships are formed through helpful participation rather than through pushy tactics and always try to balance opportunity against quality. Click here to learn more about backlinks.
Improving Site Speed and User Experience
In today's fast-paced web, speed is key. Users and Google prefer pages that swiftly loads. Diagnostic tools like Google PageSpeed Insights pinpoint fixes like optimizing images, reducing plugins, and improving hosting.
To enhance speed, start by simplifying -remove unnecessary code and serve files globally via a content delivery network (CDN). Caching commonly requested pages further boosts efficiency. Of course, speed alone doesn't guarantee satisfied visitors. See https://medium.com/geekculture/how-to-improve-website-loading-speed-cd0259b505a6 on how to improve your website page speed.
Ensure an intuitive experience, too. Provide clear call-to-action and navigation across all devices. Test different designs through analytics. Respond to feedback by focusing on speed optimizations and simplifying complex layouts.
Monitor performance regularly and note the slower sections to prioritize. An engaged user is more likely to become a loyal customer in the long run. Keep their experience a top priority to outsmart ever-changing algorithms through quality over time.
Monitoring and Improving Over Time
Constant tracking paves the road ahead. Tools like Search Console and Analytics provide key insights into page performance, user behavior, and more. See what's trending up and areas that need tune-ups.
Combine metrics with consumer reviews for a full picture and address recurring issues customers face to continually enhance their experiences. Stay up to date on industry changes and algorithm updates as well.
With a long-term commitment to learning, visibility compounds one tweak at a time. Maintain your focus on understanding users, rather than shallow manipulation that quickly loses its effectiveness. Steady tracking and responsiveness outsmart algorithms into the future.
Conclusion
This article discussed tactics for evolving with changes versus hoping past methods last. Quality over quantity, technical SEO, link building, and ongoing adaptation will keep strategies refined naturally instead of relying on flashiness.
The focus remains on serving users through informative articles, speed/usability optimizations, and industry participation improvements. Analytics and consumer reviews can aid adjustments before issues arise. Diligence in reviewing Core Updates shows an understanding of evaluated factors. Flexibility and dedicated learning rather than shallow manipulations will outsmart algorithms in any landscape. Prioritizing quality information, valuable partnerships, and positive experiences above tricks will build resilience against unpredictability.