Which city is better to live in: Hyderabad or Bangalore?
Hyderabad or Bangalore?
1. Climate
The climate in Bangalore is very consistent throughout the year. Even in the middle of July, after an evening shower, the air will be crisp and refreshing. With temperatures reaching close to or above 45 degrees Celsius during the third and fourth weeks of May, Hyderabad is sure to fry you. During the months that are not summer, the temperature is more or less between 25 and 35 degrees, and it is rather dry. As a result, you will not perspire excessively. Bangalore, on the other hand, wins because of the generally beautiful weather!
2. Accommodation
Hyderabad comes out on top by a mile! Nothing in the city requires you to pay more than 3–4 months' rent up front (as opposed to 10 months' rent up front in Bangalore!). In addition, the rentals are significantly lower than in Bangalore-at least 30% less expensive than comparable Bangalore locales. Furthermore, rooms are significantly larger, with a 2BHK implying at least 650 sq ft of carpet area.
Also Read Grass On The Go: 6 Tips for Traveling with Cannabis
3. Water Problem
I'm not sure how the water situation is in Bangalore because the locations where I stayed in Bangalore did not have a water problem. However, the three regions where I resided in Hyderabad had a water problem for 4-5 months out of the year in two of the three areas. Despite the fact that several of my Bangalore acquaintances have highlighted a water shortage, I am giving Bangalore the benefit of the doubt-in my text, Bangalore comes out on top.
4. Security
In this category, Hyderabad arguably has an edge over Bangalore. In contrast to the large number of well-publicised assault cases on women in Bangalore, Hyderabad has relatively few or no reports of assaults on techies or individuals who return late at night, which is unusual in the city. It's possible that this is due to geographical differences once again. Hyderabad, on the other hand, is given the benefit of the doubt.
5. Road conditions
When it comes to the quality of roads, the Cyberabad district of Hyderabad can compete with any international metropolis. The rest of the city is also not too horrible. With the exception of the historic city, the majority of sites have four-lane roadways, and in certain cases, six-lane roads. While drilling for the new metro line has produced potholed roads, it appears that they are not being repaired for whatever reason, which is concerning. Bangalore's roadways are narrower as compared to the ones in Hyderabad. It is to be anticipated, given that the city was not specifically designed for families with two automobiles. In the end, though, it is Hyderabad that triumphs.
Also Read Albania: A Travel Guide to the European Country
6. Traffic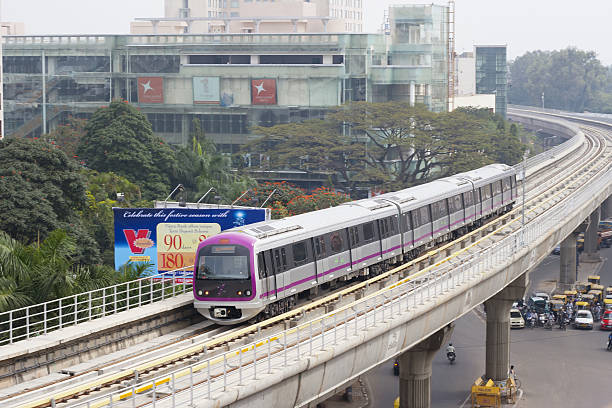 This is another one of my pet peeves! Despite the fact that Hyderabad has bigger roadways, people ride and drive as if they were in a race against Michael Schumacher on the highway. Extremely prevalent are reckless driving, lane hopping, unexpected movements in front of oncoming traffic, and jaywalking, among other things. The duty to avoid hitting someone who unexpectedly comes in front of you rests with you! Bangalore's traffic is becoming worse with significant traffic jams and congestion on the roadways as a result! Here, it's more or less a tie, but Hyderabad just barely edges out the winner!
7. Food
This is a hotly debated topic!The vegetarian alternatives in Bangalore are far more diverse, whilst the non-vegetarian options in Hyderabad are a non-dream. Hyderabad has a greater range of regional cuisines to choose from, although Bangalore itself has a huge selection of vegetarian cuisines to choose from. It is all up to you. So it's a tie!
8. Public Transportation
Bangalore comes out on top! Hyderabad's public transportation system is not particularly well developed, and there are numerous gaps in service that are filled by autos and cab aggregators. Bangalore's public transportation system, while expensive, provides significantly better connectivity than the rest of the city. Auto drivers in Hyderabad are more courteous than those in Bangalore, but Bangalore is the clear winner in this category.
9. Nightlife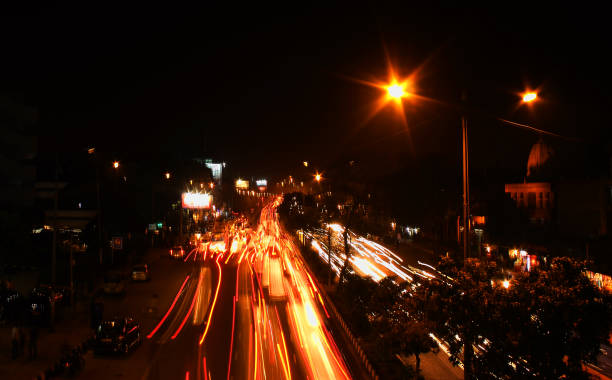 When compared to Bangalore, Hyderabad is severely lacking in this department. However, I believe that this is due to the fact that Bangalore began developing at least 20 years before Hyderabad, and as a result, it has developed a pub and nightclub culture, which is lacking in Hyderabad at the moment. In addition, Hyderabad is a laid-back city where people prefer to eat a delicious meal rather than go out and party all night! This could be one of the reasons Bangalore is victorious here!
Also Read Why Online Maps Are Handy
10. Booz
Bangalore comes out on top! However, Hyderabad has a lot of things to choose from, but it doesn't have the same level of sophistication as Bangalore.
11. People
People in both locations are more or less friendly in different ways. However, in recent years, Bangalore has developed a chauvinist attitude, as evidenced by complaints from residents that outsiders are destroying the city's culture, which has some basis. Hyderabadis, on the other hand, are welcoming to anyone and everyone who comes to the city, and they remain silent when someone criticises their home city. They are positively beaming when they are shown a little appreciation for the local culture. Hyderabad was victorious in this match.
12. Weekend getaways
Because of Bangalore's unique geographic location, it is easier to access places like Kerala, Goa, and several hill stations within Karnataka. Hyderabad, despite the fact that it is close to some sea beaches in Andhra Pradesh, does not fare well in this contest, and Bangalore wins!
The ability to communicate in Hindi/Urdu and English is shared by people in both locations. Hyderabadis are more on the Hindi/Urdu side of the spectrum, whereas Bangaloreans are more on the English side of the spectrum. Overall, it is a well-balanced piece. Unlike people in Bangalore, people in Hyderabad are not as outgoing as they are in Bangalore. It's a dead heat.
13. Dating scenario is primarily for bachelors.
The city of Bangalore has better access to girls and boys from various parts of India, and the environment is more liberal than that of Hyderabad, which is a little more conservative. As a result, Bangalore has scored a victory.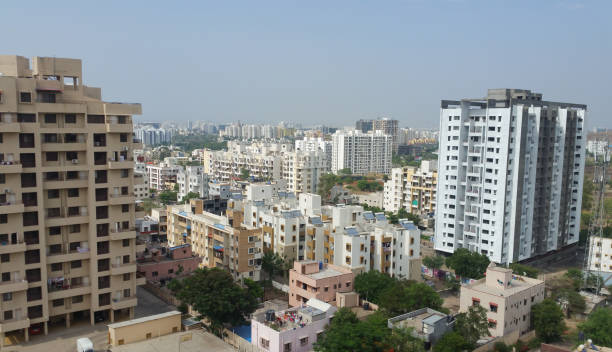 14. Schools and educational institutions
Despite the fact that Hyderabad has some excellent schools and institutions of higher learning, Bangalore's reputation and British heritage give it an advantage over Hyderabad in this area. As a result, Bangalore is victorious!
This was the last item on my list: professional opportunities. Bangalore unquestionably has the advantage of being the first to market.Bangalore was the epicentre of India's information technology revolution. Hyderabad is playing catch up in this situation. Bangalore has a higher number of companies and a stronger presence in the biotech and pharmaceutical industries, whereas Hyderabad is more lopsided, with a concentration of mostly IT companies. Furthermore, in contrast to Bangalore, niche companies do not have a significant presence in Hyderabad. An IT professional must travel to Bangalore at some point in his or her career, and even a Hyderabadi will travel to Bangalore, but the reverse may not always be the case. Despite the fact that Google and Microsoft have offices in Bangalore, there are more opportunities for people in the city. This is only a small victory for the city, though.
The end result is a trade-off between various aspects of life-what are your preferences at the end of the day? For those who prefer a more laid-back lifestyle with good food and good job prospects, Hyderabad is the place to be; for those who prefer to be on the cutting edge of life with the motto "work hard and party harder," Bangalore may be the place to be.
Also read How Does Myenvoyair Work?
Where does Hyderabad outperform Bangalore in terms of certain characteristics?
It has been my pleasure to visit both cities, and they are both enjoyable in their own way.
Hyderabad
1. The cost of living is extremely low; you can still get a full stomach for as little as 50 rupees.
2. The food is excellent, with options ranging from South Indian idly and dosa to Mughlai to Chinese…You give it a name, and it is found.
3. The infrastructure is superior to, or comparable to, that of many metropolitan areas.
4. People who are welcoming
5. Access to world-class healthcare services
6. Affordability of living expenses
7. Ease of access to high-quality education
8. The majority of Fortune 500 companies have their headquarters in Hyderabad.
9. There is excellent public transportation and connectivity.
The other side is as follows:
1. The weather: The summers are unbearable.
2. There is a scarcity of good entertainment options.
3. There is nothing close by for a weekend getaway, whereas Bangalore has excellent options at a distance of 100–150 kilometres.
Bangalore
1. Beautiful weather conditions
2. There is a lot of greenery.
3. However, when compared to Hyd, there are more job opportunities.
4. Low-cost nightlife and entertainment options
5. There are various options for weekend getaways.
6. People in Bangalore have a better understanding of traffic flow than those in Hyderabad.
Seven disadvantages: 1. Deteriorating traffic, 2. Extremely high cost of living, and 3. Expensive dining out with family.5) WATER: Water resources are depleting.3) Pollution is getting worse.
Which city, Bangalore or Hyderabad, is more developed in terms of infrastructure?
As far as I'm aware, they're both equally developed.
Bangalore is known as the "Silicon Valley of India" and the "IT Capital of India," while Hyderabad is known as a "Pharma hub" in addition to being a software hub, similar to Bangalore.
There is no difference in the development of the two cities in this regard.
When it comes to ring roads, when compared to Bangalore, Hyderabad has a longer ring road that has been developed, and that ring road is of excellent quality and has more lanes. As a result, when compared to Bangalore, Hyderabad has a better ring road.
Infrastructure, such as skyscrapers and high-rise buildings, both cities have enough of these tall structures, and the number of these tall structures is also close to the number of people in each city.
By the way, when compared to most other Indian cities, Mumbai has the highest concentration of skyscrapers and high-rise buildings.
Amazon's headquarters are in Hyderabad, and software companies such as Wipro, Infosys, and others have their headquarters in Bangalore.
As a result, if you compare everything, you will find that both cities are equally developed.
Is Hyderabad a small city in comparison to Bengaluru?
In terms of surface area,
Hyderabad has a land area of 650 km2.
Bangalore has a land area of 709 km2.
When it comes to the population,
Hyderabad has a population of 6.81 million people (as per the 2011 census).
As per the 2011 census, Bangalore has a population of 8.426 million people.
As a result, Hyderabad is significantly smaller than Bangalore.
In terms of a first job, which is preferable, Hyderabad or Bangalore?
After the United States of America, Bengaluru is ranked second in the world for software development.
Bengaluru is ranked 15th in the world for being an information technology hub.
Bengaluru has been ranked as the second best IT hub in the world.
Bengaluru has been ranked as the world's 12th richest high-tech city.
Known as India's No. 1 information technology city,
It is India's richest and most technologically advanced city.
"Bengaluru is competing with America," says President Barack Obama.
Bengaluru has produced the greatest number of professionals in the United States.
Bengaluru is home to nearly 60 percent of India's population, according to official figures (except Gulf).
Bengaluru produced the greatest number of scientists who were nominated for Nobel Prizes (from India).
Bengaluru has been designated as "India's America."
India's "Garden City" is a beautiful place to visit.
India's version of Silicon Valley
India is known as the "Metal Capital of the World."
India's "City of Parties."
India's cleanest city is the nation's capital.
The weather in Bengaluru is spectacular (you will love it).
The Indian fashion industry is centred in Mumbai (comparable to Paris).
In India it is known as the "Lamborghini Capital of the World."
The city with the best climate in India is Bangalore.
The majority of India's wealthiest people reside in the city.
Bengaluru has the highest concentration of Anglo-Indians in India.
PES University in Bengaluru is the first engineering college in the world to launch a satellite that was designed and built entirely by students.
The Indian Institute of Science (IISc) Bengaluru is ranked first in India and 99th in the world.
The Indian Institute of Management (IIM) Bengaluru is ranked first in the country.
The World Trade Center Bengaluru is India's No. 1 WTC Building.
It is owned by Vijay Malya and is India's No. 1 Luxurious Shopping Mall, "U.B City."
WonderLa Bengaluru is ranked No. 1 in India and No. 7 in the world by TripAdvisor.
The Mantri Pinnacle in Bengaluru is known as the "Tallest Building" in South India.
Bengaluru has the highest concentration of pubs and restaurants in India.
Bengaluru has been named the "Best City to Live in India."
Bengaluru is classified as a Beta+ World City.
Bengaluru International Airport was named one of the world's top ten airports in the "Top 10 Best Airports" list.
Which do you think is the best place for education, Hyderabad or Bangalore, in your opinion?
Hyderabad, in my opinion, has the best schools and the highest quality education.
When compared to Bangalore, the fees are significantly less expensive.
Hyderabad has something like 400 different types of schools, each with a different curriculum.
Schools have large grounds, and the surrounding environment is breathtaking. Because the school isn't in the middle of a lot of traffic, it's a good place to go.