Grass On The Go: 6 Tips for Traveling with Cannabis
There is nothing quite relaxing like taking in the scenery of a foreign land accompanied by the sweet smell of your favorite burning strain. But while traveling with herb is a favored hobby by many globetrotting stoners, carrying cannabis between countries should not be taken lightly. Between navigating complicated international laws and abiding by various cultural etiquette, participating in green tourism requires thought and preparation.
Ready to embark on a hazy new adventure? Here are six tips for traveling with cannabis.
Bring travel-friendly gear
The number one rule to becoming a savvy traveler is to learn how to downsize, and the same logic applies to your smoking accessories. There are countless travel-friendly accessories on the market, like mini dab rigs sold by MJ Arsenal. Other convenient pieces include smell-proof travel cases, automatic vaporizers, and portable smoke filters. Of course, always take care to thoroughly clean any herbal-related products prior to traveling to avoid any tedious encounters with nosy TSA employees.
Know your destination's laws
Regardless if you are taking a red-eye to a neighboring state or boarding a cross-country train, you should be well-versed in your destination's cannabis laws. Apart from the 18 states that have passed recreational laws, there are dozens more with complicated medical-only regulations. There are also county-specific laws within each state that dictate where you can purchase cannabis and how to carry it lawfully.
Scale-back on quantity
Traveling with a large quantity of herb is a guaranteed ruined vacation. The amount of cannabis you can bring onto a plane depends on your departing state's limits. But be aware of the regulations at your destination, as they may differ significantly. Try to travel with a quantity meant for personal use only as a rule of thumb.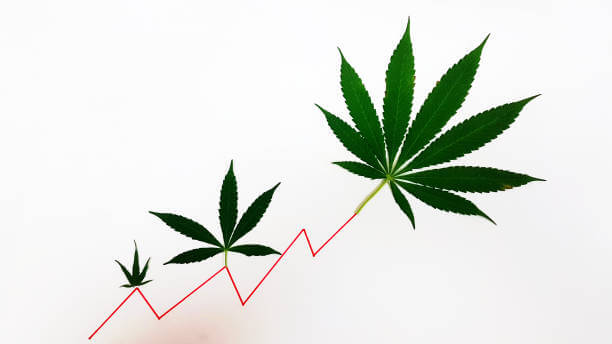 Make smart decisions when driving
Although road trips are free of scrutiny by fellow passengers and federal workers, they aren't without their own cautions. Troopers often patrol state borders, and entering federal parks raises the staked considerably. Luckily, several tips can keep you out of harm's way when road tripping with herb. The first is understanding the state's possession laws, like California's, which allows those 21 and over to store less than one ounce in their vehicles. Of course, each state has its own set of complicated possession laws, so it is suggested to keep cannabis in a sealed container in the trunk of your car for safekeeping.
Invest in smart storage solutions
One of the biggest giveaways to carrying herb is its odor. So efficiently traveling with Mary Jane depends on storing it in a discreet and secure container. Consider vacuum-sealed bags that don't take up valuable space in your luggage or pre-sealed containers purchased directly from dispensaries. Don't forget to establish a secure storage location once you arrive at your destination, like safes provided by hotel rooms.
The same rules apply to CBD
Although purchasing CBD is federally legal in the United States, traveling with the substance remains in a gray area, especially when embarking on international excursions. Try to avoid carrying organic hemp flower as most law enforcement will mistakenly recognize it as cannabis. You should also be prepared to identify CBD concentrates and oil if asked by federal workers. When traveling with CBD, it is best to leave products in their sealed packaging provided by the retailer.
Safe travels
Traveling with cannabis promises an extraordinary adventure you will remember for years to come. Take the stress out of your excursion by reading up on your destination's herbal regulations and practicing safe green tourism.
Author Bio: I'm Jaylin: Guest post service planner of Leelija and full time blogger. Favourite things include my camera, traveling,caring my fitness, food and my fashion. Email id: editor@leelija.com