How to Choose the Best Transcription Software
Best Transcription Software
You've probably come across the term transcription somewhere. However, you might not clearly understand what transcription is and how to get the best software. Online transcription is a process through which human oral speech is converted into a written one, and this can be done by an application or an extension. The software mainly uses speech recognition technology, ensuring accurate and timely speech conversion from audio or video into written form. Speech conversion is the main feature of transcription software, but other services are available to users.

Many companies and individuals require transcription services. Thankfully, there are many apps and websites out there that offer such services. However, if you need transcription software, you should read this guide to understand what you should be on the lookout for.

Who Needs to Use Transcription Software?

Transcription services are required across many industries. Below are some of the sectors where this service is often used:

• Sales – using transcription software makes the sales process more efficient, speeds up the closing process, and saves time. Sales calls can be recorded and used for training and feedback. You can also use the text to train and onboard new sales representatives for improved interactions.

• Legal – a conversation between two or more people must be recorded if it is to be used as evidence in court. Clear and concrete evidence of what transpired is provided via transcribed text.

• Education – using transcription software rather than physically taking notes will help you concentrate on the lecture. Another benefit is that reviewing your class notes will be much easier and more organised.

• Human Resource – transcription enables you to enter call recordings, meeting recordings, notes, transcripts, and other data into your ATS system. Training new HR professionals also becomes easier as you can refer to and quote previous notes. To see what works and what doesn't in earlier interviews, HR personnel can readily read and listen to those interviews. Senior hiring managers can also receive these transcripts to understand the applicant's personality and qualifications thoroughly.

• Podcasts – podcast transcripts are usually added to people's websites or other podcast sites for improved SEO and discoverability.

Choosing the Best Transcription Service

If you are interested in using transcribing software and making it work for your projects, you should invest your time in finding the best one. Several factors will help you settle for the best software around. Any software you pick should reach the highest results regarding certain characteristics. These characteristics include: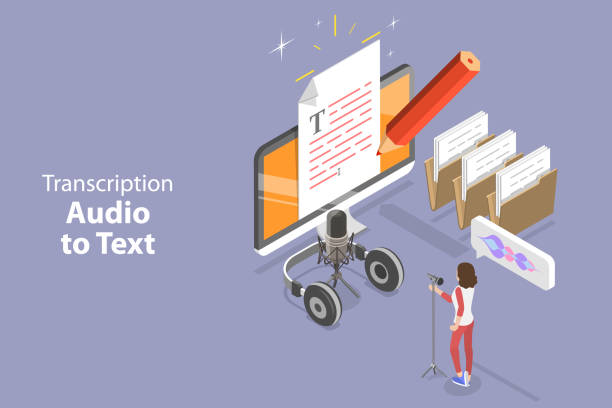 1. Accuracy

When choosing online transcription software, you should prioritise accuracy. You anticipate that this program will produce the best outcomes when you choose to employ an internet tool for text transcription. Consequently, the job's standard must be the top consideration during your search if you want to obtain the most correct texts.

2. Reasonable costs

In many businesses, there is a definite necessity to use online transcription services. This is one method for streamlining business operations and reducing costs. Therefore, the costs of transcription services must also be reasonable and adaptable. Examine the cost before hiring a company to assist with your transcription needs. There are numerous companies offering quality work for affordable prices, so you shouldn't overpay.

3. Turnover Time

The choice of software is greatly influenced by the accuracy and quality of the transcribed text. There is, however, another problem you should be concerned about. As you do your search, consider the processing time as well.

If you need to convert many files into text quickly, you should look for a transcription service with a quick turnaround time. Working with a reputable organization ensures you won't have to choose between quality and speed of processing.

4. Security

No matter which online transcription service you select, security should be paramount. Remember, whenever you utilize an online transcribing service in your business, you give the service access to the relevant business records and information. There should be explicit safety protocols to ensure that the information is highly safeguarded from being leaked.

5. User-friendliness

You can get overwhelmed by the transcription site's complex features if you don't often utilize ordinary internet services. This is why focusing on the interface should also be part of your search for the best transcription app. It must operate smoothly and be easy for novice and seasoned users.

Conclusion

Biases in manual transcribing and note-taking can hinder maximizing the insights received from audio or videos. Transcribing software such as GoTranscript can help eliminate this bias and help you save time and increase productivity. Software for automated transcription is expected to improve, and more organizations are yet to adapt this practice. For the time being, it's critical to find transcription software that meets your requirements. Remember to check factors like functionality, cost, and customer service. You can also request a demo if you need additional information.