Increasing Sales with Marketing Funnel Strategies: 5 Steps
A company which markets different products or ideas needs to have marketing funnel strategies. However, increasing sales with marketing funnel strategies are is important. Thus, you can increase the sales of your company, and increase the benefit.
You can target your desired customers, make plans and small strategies for the company, or you have to take your competitors under consideration. If you can follow the steps, you can make a successful marketing funnel.

Increasing Sales with Marketing Funnel Strategies: 5 Steps
You can't get a successful business if you can't make a perfect plan to run it. You must follow five steps to make a marketing funnel strategy to increase sales.
1. Target Your Customers
It's impossible to market to all the people worldwide at the beginning of your business.
So, ensure what you are selling and your client's expectations from your brand. If your brand fails to deliver to your client, the outcome isn't as sweet as you wanted. Without targeting the right customers, you won't be able to fulfill your marketing funnel intent.
Furthermore, your customers will come and go, but they won't stick to your brand if they are unsatisfied. They will jump into another brand that cares about their needs and claims to deliver their requirements.
That's why it's better to reach your clients as much as possible to determine their needs and expectations of your brand. You can set up a campaign and let people know about your brand, attracting clients searching for a similar product.
Although make sure that the campaign must be based on intellectuals about your brand and its benefits, promotional strategy, and soon your market will grow eventually.
2. Deliver facilities that crowd outshine
You must deliver something other brands couldn't offer or think of yet. It will help you to outshine your league. It's not all about providing information about your brand, but you have to master it by delivering something new and unique that other brand doesn't.
So, you must think out of the box. Why do customers choose your brand? What are you providing different from other brands? You must provide complete information about your brand or product that can be understandable to the clients.
In addition, Use baby language to reach your clients. Many companies fail to deliver their facilities in the baby language yet provide complete information that benefits the client. But you must understand to target every sector of the audience.
So it's better to use the baby's language to make your customer understand what the benefits of your product or brand are, what are the ingredients, chemicals, or what so ever is used. The language can make a super impact on clients and attract them too. This technique will reach most of the customers, and they'll stick to your brand.
However, avoid using hard-to-understand scientific terms if needed.
3. Strategic Market Plan
After ensuring that your product or brand is ready to present to the audience, it's time to make a strategic market plan to promote it in the market.
Organic marketing is a strategy that brings traffic over time rather than using paid methods. However, it can take too long sometimes if the competition is too high.
Rather than that, you can make a funnel strategy for Facebook ads. Paid campaigns can receive a high range of attention in a short time. All you need to do is to deliver the advertising fee to reach the right audience or can suggest to people searching for similar products like yours.
Also, ample options can come in handy, for instance, Instagram, Whatsapp business, Youtube, and many more. You can create a google ad account that can be helpful for your brand to discover quickly.
Furthermore, there is a pro tip that you must consider: use potential keywords relevant to your brand or product that people search for. It will bring traffic to your website.
Also, you can hire a web designer and content writer to use these tricks to engage the audience and ensure your business's growth.
4. Customer's Loyalty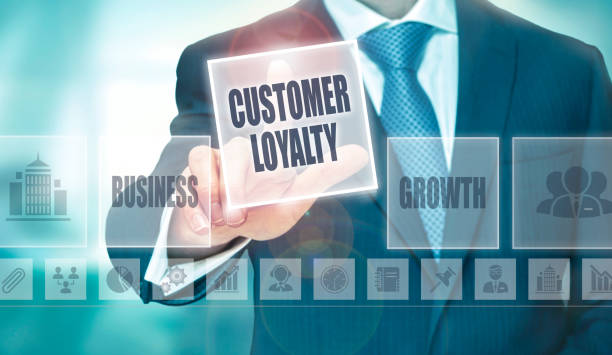 Many companies successfully establish the marketing strategy and attract clients, but the most challenging part is to make them stick to your brand or product.
Many companies have seen the drawback of not focusing on this part. If the customer is buying the product and hasn't returned to purchase your product or brand again, your company will face difficulties or failure.
You must understand the importance of customer loyalty if you want a customer to return to your product or stick to your brand. Make sure to relatively know about your competitor's strategy.
Additionally, you can offer many customer loyalty theory to your clients, such as discounted prices, reward programs, and priority services. To become a master in your league, you must understand customer loyalty marketing to easily retain your customers to your brand.
However, there is an alternative that people get attached to the loyal brand that provides everything according to their needs. So you must focus on customer loyalty programs by delivering cost-effective marketing strategies or rewards for good behavior. It will eventually retain your brand.
5. Generate New Leads From Existing Clients
Have you noticed that many influencers are hired or make vlogs on big famous brands' products to test them out for their viewers? Yes, that is called the lead generation business strategy.
Furthermore, a study claims that around 83% take friends' recommendations before trying a new brand. Also, 76% of clients search for trusted online testimonials before making a purchase.
So, you must devise a plan to send some gift hampers or casual organic meetups and invite top influencers that can bring traffic to your brand or product effortlessly. Also, their recommendations or product review can get engagement to your product.
Moreover, if customers are satisfied, they will eventually discuss or recommend it to their friends or family, which will benefit your business.
However, bad reviews or buying experiences can ruin your brand's or product's reputation, so make sure to hire a good behavior employee who can satisfy and be patient with customer complaints about the product.
You must provide the best customer service to your customers whenever they face a problem regarding your product. Satisfied clients will leave a good review on a review platform or their social media handles.
Bottom Line
We have suggested the best way to increase Sales with Marketing Funnel Strategies: 5 Steps. They are required to have a robust marketing funnel.
However, you must provide the right content and context of your brand or product to your targeted clients. Or, there will be unwanted backlash or consequences that can ruin your business reputation.