13 Best Virtual New Year Party Ideas
We know that the pandemic has saddened the world by limiting the celebration of major festivals and days. But worry not! As the market is now filled with countless exceptional virtual event platforms like Dreamcast, which provides you with the best features and tools to host successful virtual celebrations.
In this blog, we have covered some of the top ideas to enhance the fun at your virtual new year party. Read on to explore them.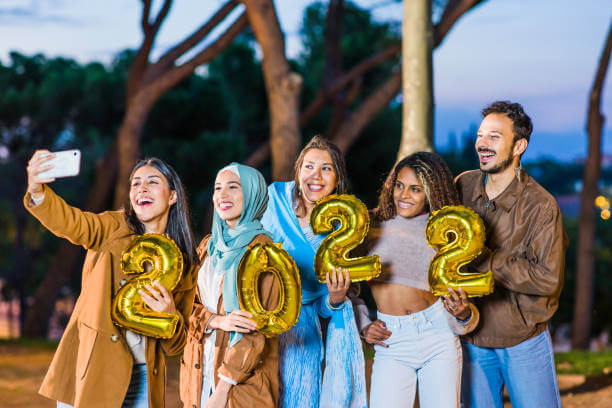 #1 Send out Exciting Virtual Invitations
To entice your event attendees with fun party vibes, start by sending exciting party invitations to all your attendees. You can also design these invitations in the new year's theme. Another idea is to share a pamphlet of the agenda so your attendees know what is coming up for them at the party. You can also mention 'surprise' instead of writing a session topic to enhance the excitement for your new year's celebration party. Also, you can send out physical invitations with added goodies to all your attendees before the party day.
#2 Introduce a Party Theme
Theme up the party to elevate the fun at your new year's celebration. It has been evident that providing a theme to a party adds up the fun. Hence, it would be best to provide an exciting theme to your virtual party. Following are a few theme ideas:
Classic Bollywood

Black and White

Masquerade Party

Neon Glow Up

Cozy Pajama Party

Artsy Theme
#3 Don't Skip Dressing Up For the Virtual Party
The best thing about attending a party is dressing up and clicking pictures. However, shifting to the virtual format of hosting events has eliminated that excitement for people. Therefore, ask all your attendees to come dressed up for the new year's party. You can also share a costume theme for the party and organize a fun costume contest as an engagement session during the New Year's Celebration.
#4 Include a Memory Slideshow
Who doesn't have a holiday season memory? We are sure everybody in your team has some funny or interesting new year's story! So why not organize an exciting session dedicated to all your teammate's memory slideshow. You can ask your attendees for their holiday videos and pictures and make a collective slideshow of it. Further, you can dedicate a session where everybody gets to share their exciting party stories.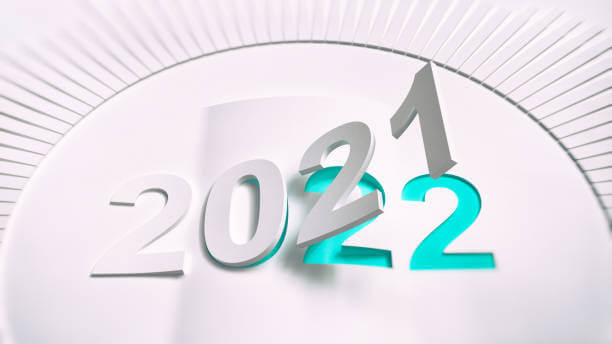 #5 Plan New Year Resolutions
New year resolutions are actually a thing without which your new year's celebration is incomplete. So how can you organize a virtual party without it? Go on and plan a session where all the attendees can come together and share their new year resolutions with each other one by one. This can be a fun session where all your attendees get to know each other. Also, curiosity will keep your attendees engaged at the event.
Also Read Super Cool Birthday Surprise Ideas for Your Loved Ones
#6 Outsource Entertainment
Even though it's a party, engaging and interacting while having a virtual event experience can become tedious for your attendees. Therefore plan a session where you can organize an entertainment break. While talking about entertainment, you can outsource professional help to enhance the fun at your party. The entertainment break can be used in various different ways. While you can play an engaging game during the session like guess the tune and charades, you can also call in a professional singer or a band. Another idea is to arrange dance performances before the party night and showcase it during the session. The performance can also be priorly recorded.
#7 Virtual Talent Show
Include a session full of surprises through a virtual talent show. Inform your attendees about the show before the party night so they can prepare to share their unique talents. A virtual show can be an exciting session where your attendees get to know each other on a different level. You can call out your attendees' names in turns and they can come up to show their acts. You can also make use of interactive tools like reactions through hoot, clap, and emoticons.
#8 Virtual Scavenger Hunt
Any virtual event is incomplete without the game of virtual scavenger hunt. The best part is, you can theme the game up to bring it in sync with your party theme. So in the case of a virtual new year's eve, you can ask your participants to find out things related to the holiday party.
#9 Virtual Movie-Night
For many, New Year's Eve is all about the movie marathon. So, let's not take it away from them and organize a virtual movie night. You can contact your virtual event platform providers and share your movie choice so they can stream it for all and people can see it together during the event.
#10 Sponsored Meals
Arrange meal sessions where all your attendees can sit together and share the meals. You can not only order food for your attendees but also send them outlet coupons and discounts. You can organize a good time for your attendees by sponsoring meals and spending a happy new year's eve with them.
#11 Send Swag Bags
Everybody likes receiving gifts and goodies. So send your attendees a swag bag full of cute goodies related to the holiday season and new year's eve. You can also send the swag bag to your attendees with the invitation itself.
#12 Virtual Midnight Mysteries
Right before the countdown, you can spend time sharing exciting stories and experiences with each other. We are sure that all your attendees have enthralling mysteries or stories that they wish to leave behind. So, dedicate a session where your attendees can share their stories and leave them behind as they move ahead and start a new year.
#13 Virtual New Year Countdown
Step into the new year together by counting down the last few seconds of this year. If it was an on-site event, a new year's eve would be incomplete without the count down. Therefore, celebrate the last few seconds of the present year and step into the new year by dancing the night away with your friends, family, and colleagues with an exceptional virtual party experience.