Keeping an Eye on Your Competitors: 7 Best Tips
It's a well-known fact in the digital business environment that your business is only as successful as you are capable of keeping an eye on your competitors. The more you know about them and their strategies, the more you're able to beat them.
Constantly monitoring your competitors is the best way to gather precious data. This data can help you decide on the best time to launch a new product, how to set the best prices to dominate the market, forecast market trends and fluctuations, develop the most effective marketing and advertising campaigns, attract more customers, and more.
Conducting a competitor analysis requires constant effort and a proactive approach. However, just gathering competitor data isn't enough to gain the advantage. You have to be able to drive actionable insights from the data you have at your disposal. Let's talk about the importance of competitor analysis and share some top tips on how to monitor your competitors.
What is competitor monitoring?
Competitor monitoring and analysis refer to using different strategies in order to gather intelligence on your competitors and learn everything you can about their operations, strategies, main strengths and weaknesses, marketing and advertising, and their business in general.
This intelligence allows you to identify a gap in the market and make your own business more competitive. The main goal of competitor monitoring is to gather valuable data and use it to develop the most effective business strategies for improving every aspect of your operations and decision-making.
Competitor analysis is meant to help you find out why the products of your competitors perform better than yours, how their pricing differs from yours, their unique selling points, the type of consumer they're targeting the most, how their brands position on Google and other search engines, their most-used channels for marketing, and more.
Why it's important
Competitor monitoring is important because of the data that can be extracted, gathered, and analyzed. It provides you with actionable insights on the best ways to engage with the customers of your competitors.
It can also help you discover the best type of content for achieving your goals, create campaigns that will resonate with both your prospects and loyal customers, and everything else you need to learn about the popularity of the business, brand, services, and products in general.
More importantly, competitor monitoring can help you determine the right type of data that matches your exact business needs and allows you to achieve your goals in the most effective manner.
Since staying competitive in your market and beyond is paramount for your survival, here are the top tips on how to stay on top of your competition.
Also Read Digital Marketing Technologies: Trends and Examples for 2021-2022
1. Web scraping
Web scraping is one of the best ways to harness the power of specialized scraping tools, such as marketplace scraper API, that are perfectly tailored to extract data from e-commerce websites of your competitors.
An e-commerce marketplace scraper API is an excellent data-extracting and gathering tool for gathering data by conducting competitor and marketing monitoring, competitor analysis and mapping, real-time price tracking, performing predictive analysis, sentiment analysis, predicting trends, and more.
Using scraping APIs for web scraping gives you more than one advantage, including:
Automating your web scraping operations;
Making web scraping more cost-effective;
Ease of use;
Little to no maintenance;
Top data accuracy.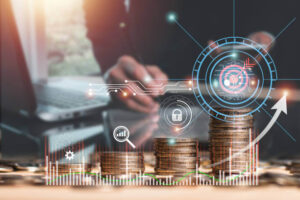 2. Monitor social media
Social media is at the core of many modern digital business marketing strategies. Social media platforms are one of the best ways for improving lead generation and increasing conversions and sales, among many other things.
Monitoring the social media of your competition can give you information about their brand image, social marketing strategies for engaging their consumers, the type of content that best resonates with different demographics, pay-per-click options they use, etc.
3. Check their customer reviews
If your competitors' customers aren't satisfied, you can use that to your advantage to generate quality leads for improving conversions.
The best way to see how satisfied your competitors' customers really are is to check their customer reviews. If the majority of their consumers are unhappy, you can persuade them to check out your brand, products, and services by visiting your website.
4. Read their content
Taking a look at your competitors' content is an excellent way to discover new market opportunities. Visit their social media channels, blogs, and websites to see the level of their brands' awareness and the type of content they use to keep their consumers engaged.
This will give you some ideas on how to update your own content and personalize it according to your customers' needs. It will also allow you to capture some of their prospects and move your business higher up on Google.
5. Track their link strategy
Tracking new links your competitors are using is extremely important for increasing your organic reach. There are top tools for receiving email notifications whenever your competitors gain a new link.
Tracking their link strategy allows you to discover a specific type of content that performs better for your competitors and use it to create a potential outreach list of your own.
6. Check their prices
Gather as much information as possible about the pricing strategies of your competitors. Price monitoring allows you to develop more dynamic pricing for your products and services. Determine how your competitors price their products and services.
See how their prices vary for customers and channel partners. Find out their discount policy and tap into the type of promotions and other incentives they're using. Gather data to estimate their pricing structure and apply it to your business.
7. Talk to their customers
The most obvious way of getting competitive information is to talk to your competitors' customers and ask them about your competitors' products, services, and operations.
Asking for their opinion is also one of the most affordable ways of gathering real-life information on your competition. You can consider conducting a survey to get in touch with their customers and gather their contact information for further engagement.
Conclusion
As you can see, competitor monitoring is essential to take your business operations to the next level. You can consider hiring your competition to make them work for you or simply calling them and asking a few questions regarding the things they'd like to change about their business.
The final goal should be providing your customers with more brand value and products and services that can affordably solve their real-life problems.