OTT Ads vs Cable TV Ads: The Truth About Tracking Results
OTT Ads vs Cable TV Ads :- Scrambling to find where your sales are coming from? Want to know if your social media advertising campaigns are working? You might feel lost tracking the results if you're running an OTT (over-the-top) campaign to promote your business. If this sounds like you, take heart!
The fact is, the days of business owners spending thousands of dollars on traditional advertising are dwindling. By the end of 2022, it's estimated that businesses will have spent over $1.2 billion on OTT advertising alone!
Suppose you're worried about measuring your ROI with this new kind of marketing. In that case, this article will help you understand exactly how different OTT ad types are performing, so you can ensure your campaigns reach the right customers and that your money is well spent!
What Are OTT Ads?
OTT ads, also known as streaming ads, are the advertisements delivered to viewers within a video stream delivered over the internet. Not only is it easier and cheaper than traditional advertising methods, but these ads can reach their target audience with greater efficiency and precision.
That's because they're specifically tailored to each viewer based on their interests. Although similar to cable ads, they differ in a few key ways that make them especially effective for business owners and entrepreneurs.
First, OTT marketing allows you to target specific audiences with ads based on their preferences and interests, making the most out of your advertising dollars by connecting with people who are most likely to buy your product or service.
Second, OTT marketing allows for much more accurate tracking results than traditional methods such as broadcast television advertisements because these new ad campaigns rely heavily on data collected through digital platforms like Facebook and Google.
Third, OTT ads tend to generate a lot less banner blindness than traditional cable commercials because they use pictures and videos rather than just text.
Finally, thanks to technological innovations, anyone can create an OTT advertisement – even if you don't have video production experience!
What Are Cable TV Ads?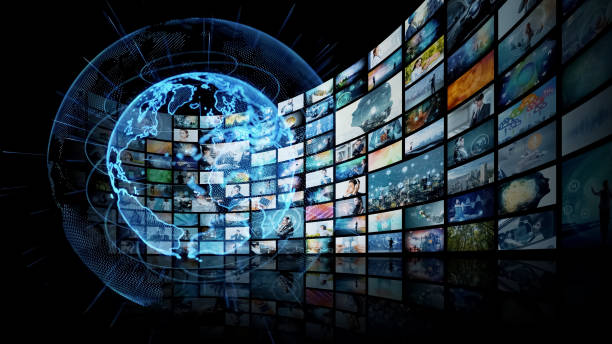 Cable ads are just one of several TV advertising solutions for business owners. It allows businesses to advertise on television channels and commercials that have been established to target a specific audience or demographic.
In recent years, cable providers have made big investments in paid advertising packages that allow businesses to pay for a certain number of commercials in advance—essentially taking advantage of advertising space, they'd never be able to purchase otherwise because of its limited availability.
Nowadays, OTT ads are everywhere! From your favorite streaming platform to your favorite app, you can watch them on any device at any time. But how do you know if these ads work?
Reasons OTT Ads Work Better than Those Old-School Cable TV Ads!
Though cable TV and OTT ads don't compete, they quickly move in opposite directions regarding viewer data tracking. More and more brands are shifting their ad dollars from traditional advertising to over-the-top content, giving them more control over how—and where—they can advertise. Here are some reasons why OTT ads work better than cable TV ads.
First the reach. With cable TV ads, you're reaching people who might not even be interested in what you offer; with OTT ads, you're reaching people who want to hear from your brand and are actively seeking it out.
Second personalization. You might see an ad on cable TV and think, "It's just not relevant to me!" On the other hand, when you see a OTT ad while watching something relevant to your interests (like House Hunters or American Idol), there's a much higher chance that you click it and explore more related content.
And, third, cost-efficiency. It takes money to create a TV commercial and air it as frequently as you need to make an impact, but OTT ads are cheaper and easier to track.
And How Do They Compare When It Comes to Tracking Results?
It's a common misconception that OTT ads don't produce measurable results. Of course, they do–but advertisers need to look closely at how they are being measured and how those measurements compare to more traditional metrics like CPM or CPC rates for cable advertising channels.
With this in mind, marketers should be able to decide which type of ad platform best suits their needs. For example, let's say you have a long-term marketing campaign that requires in-depth tracking of the customer journey from awareness to purchase.
In this case, it would be worth investing the time and resources necessary to manage your ad content across OTT platforms rather than traditional media outlets. You may find that OTT offers a better return on investment because customers are already familiar with the product or service advertised and have the option to take advantage of available offers via digital means.
When looking at cost per conversion (CPC), you will also see higher returns on advertising dollars compared to traditional TV campaigns; this is especially true when it comes to video advertising, where prospects often become customers within 30 seconds!