What are the job opportunities after PMP Bootcamp?
While enrolling for a PMP Bootcamp, professionals generally get confused about the career opportunities that they will get with a PMP certification. This article is specifically meant to clear the air regarding the most sought-after jobs across the globe.
We will begin by shedding light on some facts and figures related to the PMP certification.
Key Facts:
A PMP certification enables you to earn around 20% higher than non-certified candidates
Your project management expertise has a lot of space for you as only 58% of organizations acknowledge the value of project management
More than two-thirds of organizations, which make up nearly 68%, state that they contracted or outsourced project managers in the year 2018. This implies that skilled, trained, and certified project managers are in-demand everywhere.
As per the talent gap analysis performed by Anderson Economic Group (AEG), the demand for PMP-certified professionals is increasing faster than the demand for other professionals.
This gap analysis also states that project management job roles are growing at a whopping rate of 33%
These facts make it clear that a career in the project management domain can be rewarding and lucrative.
Let us go through what a PMP certification is and what are the career opportunities you get with the certification.
What is a PMP?
PMP or Project Management Professional certification is the world's leading certification in this domain which is awarded by the PMI(Project Management Institute). It is an internationally recognized project management certification that is specifically designed to prove your expertise in project leadership and any kind of work involved in managing the projects successfully.
This certification is designed for the project professionals by the project professionals and demonstrates that you are highly skilled in working in different scenarios of a project, including people, processes, and business environment.
How Does a PMP make a Difference?
With a PMP certification under your belt, you become capable of managing complex projects easily and efficiently. It enables you to execute all the phases of project management, such as planning, initiating, executing, monitoring, managing, and closing the project seamlessly. This way, you can meet the desired goals along with optimization of resources and time. Let us look at the ways a PMP certification makes a difference to your job profile.
PMP certification makes your resume catch the eyes of employers
Employers generally prefer certified project managers to non-certified ones. The PMP certification is recognized worldwide. Generally, employers consider a PMP certification to cut short the talent pool. A veteran in the domain can advance their career with a PMP certification, and a beginner can add immense value to their resume with a PMP certification to land a lucrative job.
A PMP certification validates your ability to adhere to specified processes while looking after sensitive and regulated steps in the project.
The Demand for Certified Project Managers is growing consistently
As long as there are organizations with a human workforce, there will be a demand for project managers. Around 40% of IT executives state that they are looking for skilled, trained, and certified project managers. The need for formal standards for project management arises due to the evolving processes used in the domain. Since the digital transformation is widening its landscape, the need for certified project managers continues to grow.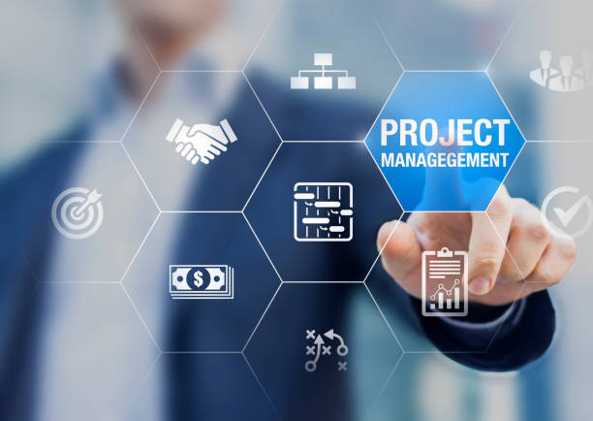 A Common Body of Knowledge
The PMP training makes you proficient in a standard language used by executives and fellow project managers in Project Management. With PMP training, you will get to learn a time-tested and well-founded framework that is meant to promote effective communication. When you acquire the knowledge of the common language used by project managers, you can easily communicate your ideas and progress reports to concerned stakeholders and concerned vendors or clients.
Validate your experience with a PMP certification
The PMP certification requires you to possess at least 35 months of experience in project management, and the associate level requires 60 months of experience in the same. The rigorous training and audit process validates your experience in the domain to your employers.
Open your networking window with a PMP certification
To acquire your PMP certification, you need to attain membership in PMI, which lands you in the world of PMP-certified professionals. A report by PMI released in 2016 states that there are more than 740,000 members across the world, and the number of members continues to grow exponentially.
The Crucial Role of PMP in your Career
There are several jobs that require you to manage huge and complex pieces of a project. It is here that a PMP-certified professional gets to show their expertise in the processes of project management. With rigorous training and the right knowledge, you can efficiently plan, monitor, and manage various phases of a project to meet the desired goals at the right time.
As a Project Manager, you are required to plan, organize, secure, lead, and monitor the project right from execution to the successful closure.
You can choose to work in the following industries as a Project Manager:
Manufacturing
Banking, Finance, and Investment industry
Telecommunications
Architecture
Engineering
IT
Computing
Retail and eCommerce
And many more.
A few career choices that you can make in attaining your PMP certification include:
IT Project Manager: This role enables you to work with computers, networks, and servers to develop and maintain computer systems.
Average Salary: INR 15,00,000
Assistant Project Manager: This is an entry-level position where you assist a senior project manager in all the phases of project management.
Average Salary: INR 7,00,000
Associate Project Manager: This is also an entry-level position where you look after the project along with other senior managers.
Average Salary: INR 11.7 Lakhs
Business Project Manager: A corporate role that enables you to work with business clients and work on company infrastructure and other business projects.
Average Salary: INR 14.3 lakhs
Project Coordinator: This entry-level role requires you to focus on doing small and simple tasks of a project and also assist senior project managers.
Average Salary: INR 5 lakhs
Contract Project Manager: This role requires you to change your implications as per the demand of the project.
Average Salary: INR 5.15 lakhs
Product Manager: Generally applicable to manufacturing, pricing, and promotion, this role requires you to focus on specified products. You will be involved in identifying customer requirements and aligning them to meet desired business goals.
Average Salary: INR 18 Lakhs
Software Project Manager: This role is quite similar to the IT Project Manager except for the fact that you will focus explicitly on updating the software.
Average Salary: INR 19.6 Lakhs
Advance Your Career with a PMP
This domain has a lot of opportunities waiting for you across the world, across every industry. To attain your PMP certification and level up your career, it is highly recommended that you take up an online training course from a reputed training institute that will provide top-class training and make you job-ready.
Enroll Yourself Now!!